Here's this week's Wild Card Wednesday card, I have loved working with the stamp set and papers in this month's card kit. This one will also be sent to overseas to a member of the Canadian Forces, if you'd like to do the same, here's the address:
Any Canadian Forces Member
Op Attention
Kabul
PO Box 5140 Stn Forces
Belleville ON K8N 5W6
The house was stamped three times, first time on white, the roof and chimney coloured in, then again on the DP and cut out, the last time again on white, the doors and windows coloured and cut out. I wanted the house to look a bit like a polariod picture, so I layered a piece of blue cardstock on the white with a wider edge at the bottom (the white is 3 x 3.5" the blue is 2.75 x 3 ").
Because the card is going overseas, I added two tiny maple leafs again in the corner with my $1.50 punch from Michael's.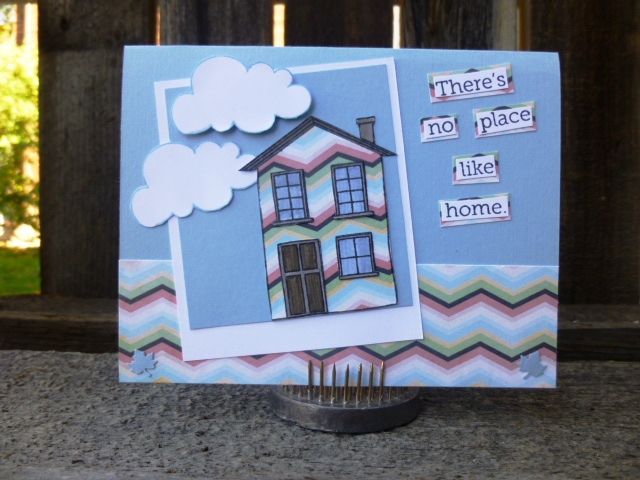 SUPPLIES:
Blue & white cardstock (gift from my friend Georgina)
Walnut Stain, Weathered Wood & Pumice Stone distress markers (Tim Holtz)
Baja Breeze ink (SU)
Tuxedo Black ink (Memento)
Memories Captured paper pad (Fancy Pants)
Operation Write Home stamp set (Hero Arts)
Maple Leaf punch (Recollections)
Thanks....Donna!