Donnastamps rocked out some cards for us this week!!!
For this month's Finally Friday projects, I am going back to some previous card kits to make a few cards
This week's Finally Friday Flashback is the April 2014 card kit featuring "Hello My Name Is" by Teresa Collins...I adore the design papers in this kit, love the deep red, black, white and kraft together and all the embellishments in the kit.
Here are the three cards I came up with: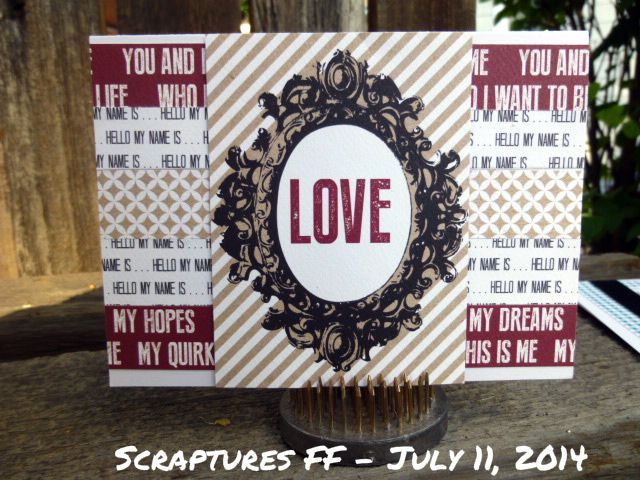 This month I am challenging you to go back to some old kits and see what you can create from your stash.