Another case of not being able to count how many Wednesdays there are in a month....or I just liked the paper so much I decided to make two cards with it???
Maybe a bit of both...
Here are the last two Wild Card Wednesday cards for March - has been so much fun working with the kit to make some cute cards this month!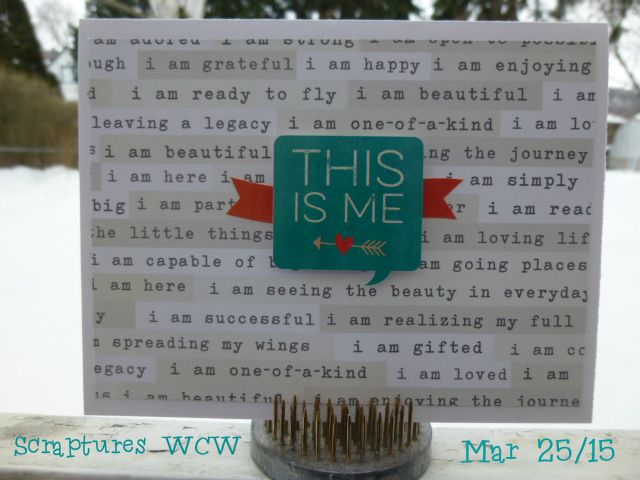 What I used to make these cards:
Brave design paper (Simple Stories – I AM collection)
Bits and Pieces (Simple Stories – I AM collection)
White cardstock (Fireworx – not in kit)
Donna