I started off this week's challenge making a quilt card, but it kind of morphed into something else. I started with a 6x6 card base and a piece of scrap 5x5.
I punched 1x1 squares out of the design paper and adhered to the scrap 5x5 piece.
Then I thought it needed something else, so I added the twine in a weave pattern.
The sentiment is cut from a piece of the design paper
My challenge to you this week is to make a card using lots of squares, be it a quilt or something else.
Donna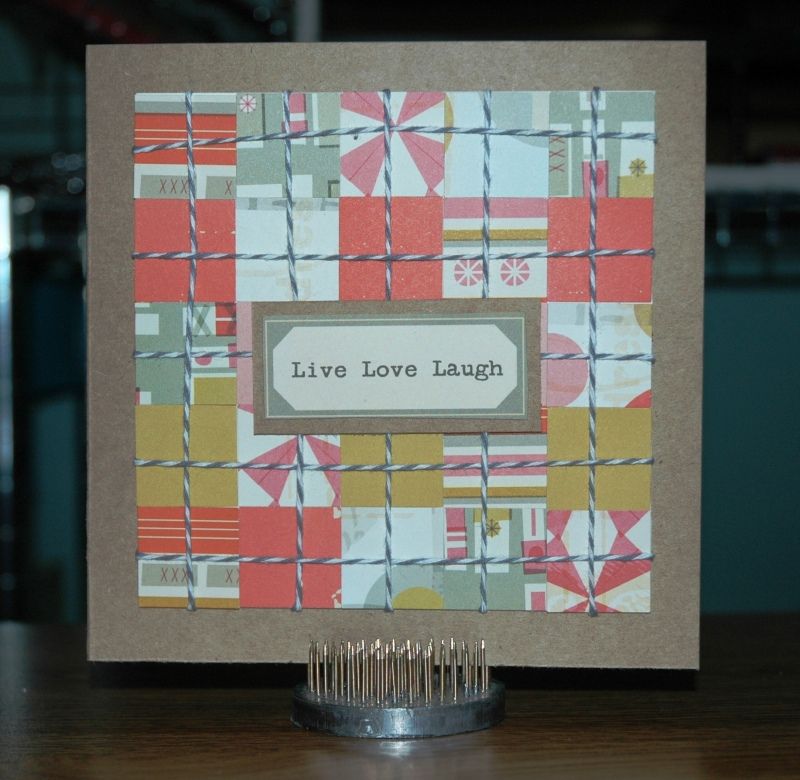 What's in it:
Card base - Recollections Kraft
Squares - Cosmo Cricket "2wenty Thr3e" patterned papers - Flashbulbs / Foxtrot / Oh Happy Day / Paperback
Sentiment - cut from Cosmo Cricket "2wenty Thr3e" patterned paper - Photo Booth
Charcoal Twine